About us
We are an expanding, highly committed company that specialises in the design and construction of unique acrylic aquariums. Emerged from Schuran Seawater we bring decades of experience working with clients all over the world. We like to contribute our expertise to commissions requiring special technical and creative approaches and not just standard solutions.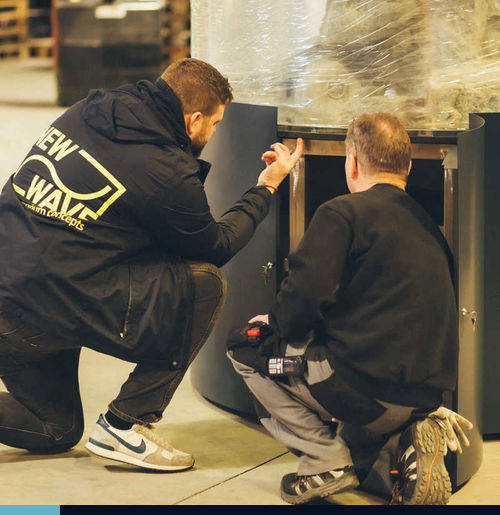 Founder and owner of New Wave Concepts is Florian Schuran, a passionate aquarist and scuba diver. His enthusiasm for the underwater world is reflected 100% in his innovative concepts and aquarium designs. A qualified process mechanic for plastics technology, he pays strict attention to even the smallest detail. Thanks to years of experience in the business, especially in customised aquarium design, he is able to combine highly sophisticated technical solutions with high-class aesthetic design.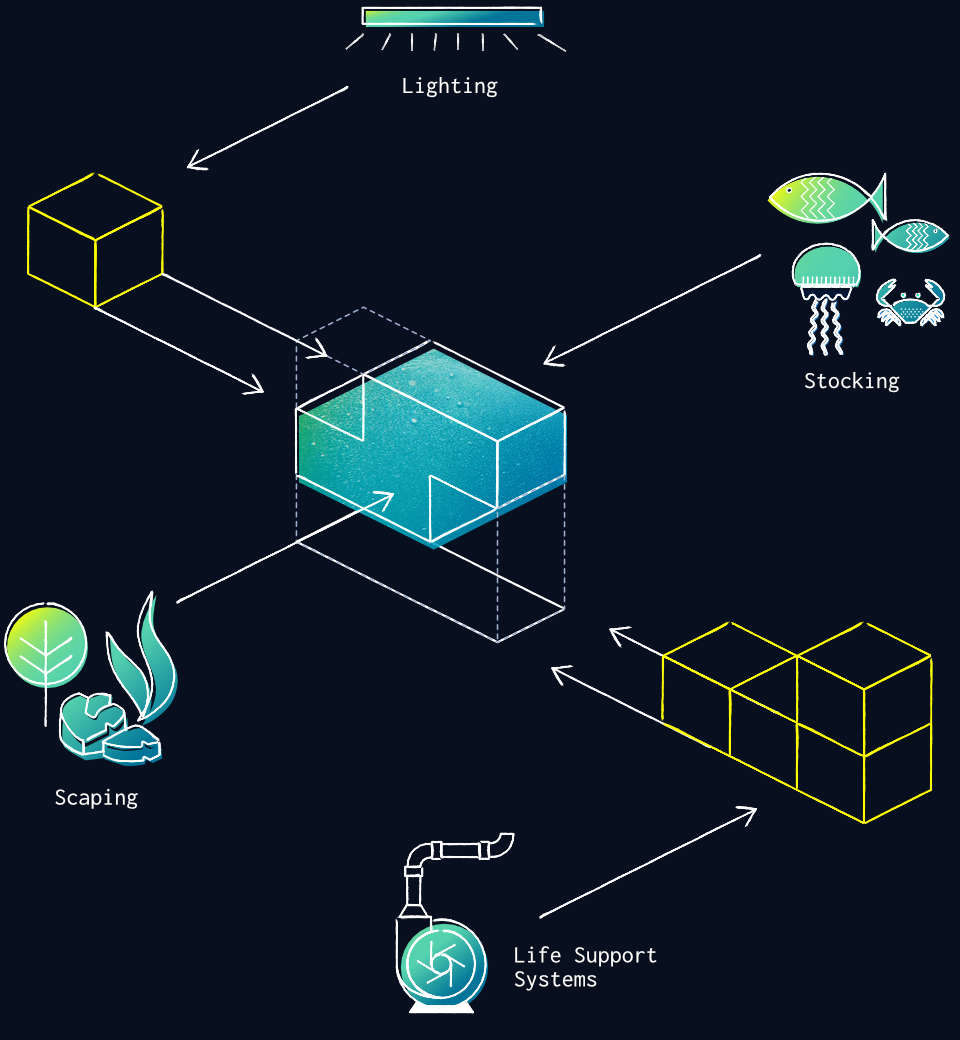 Worldwide network
Our team has worked for many years with specialists such as architects, structural engineers and biologists around the world to provide you with the best possible solutions. New Wave not only designs and builds aquariums, we also take care of appropriate life support equipment, aquascaping and livestock.
Flexible in every respect
Although our focus is on bespoke aquarium design, we can also supply simple cut-to-size elements or other components made of thermoplastic materials. During the Corona crisis, for example, we temporarily suspended aquarium production to manufacture spit and virus protection shields to support doctors, business enterprises and food retailers.
Our Online store
We also operate an online store where customers can purchase aquarium supplies, cleaning products and merchandise.
We support MARUBIS and everwave
Underwater worlds are endangered. We all know this. And we want to do something about it. Committed to the protection and preservation of marine habitats and wildlife, we support a few selected organisations:
Mariner Arten- und Biotopschutz e.V., or MARUBIS for short. One of the organisation's tasks is to promote sustainable and responsible seawater fishkeeping, which is a matter of great importance to us. If you would also like to support MARUBIS, you can find out all you need to know here.
Another one is everwave, who cleanup rivers to effectively prevent waste from entering the oceans.
Due to numerous and recurring mix-ups and false reports, we would like to clarify the following:
We have neither a business relationship, nor are we in a family relationship anymore with the company Schuran Seawater Equipment. NEW WAVE is an independent company and has been a registered brand name in the aquarium and plastics industry since 2018.
NEW WAVE founder and managing director Florian Schuran and many members of our team started out with the above mentioned company, which was run as a family business until 2018 and was considered an innovative premium manufacturer of acrylic aquariums and aquarium products.
The current company Schuran was re-registered in 2022 under the same name with a new owner in the Netherlands and has no connection whatsoever to this.
We explicitly distance ourselves from this company, but not from our past!